Social media Marketing Agency & Company in Mumbai
Are you looking to build your brand on Social media? At Nice SEO Services, We assist you to build awareness across Social platforms, and create connections with your customer or followers with the best social media marketing agency.
Brand Monitoring
Social Media Management
Setup & Custom Profile Design
Social Media Contests
How Can A Social Marketing Agency Make Your Business Successful?
There is a myth called brick or motors shops don't need social media marketing. In today's era even masala or PaanWala needs social media marketing to get more customers through Social media. Social Media works 10x powerful instead of broucher, Magazines and hoardings.
Social Media
We Provides you social media marketing services for any business and enterprises in any location. If you are the start-up or you're the MNC Company, social media marketing consultant help you to create campaign for your product or services.
Read More
Accounts Handling
There is no question that social media is a vital component of digital marketing. There are many social networks available today, including, but not limited to, Facebook, Instagram, Twitter, YouTube, and LinkedIn which you are unable to handle
Read More
Strategize
We help to create nice strategies to reach numerous audiences and get customers. We thoroughly research your company, identify your target market, and cultivate your social media target audience by our agency in Mumbai, India.
Read More
Setup & Custom Profile Design
Due to heavy workload you dont have time to set up your profile properly. At Nice SEO Services we ensure your Social media profile is enhanced with proper keywords.
Read More
Enhance your Social Media Profile
Get your social media pages set up by professionals with enhance keywords and get noticed quickly.
Read more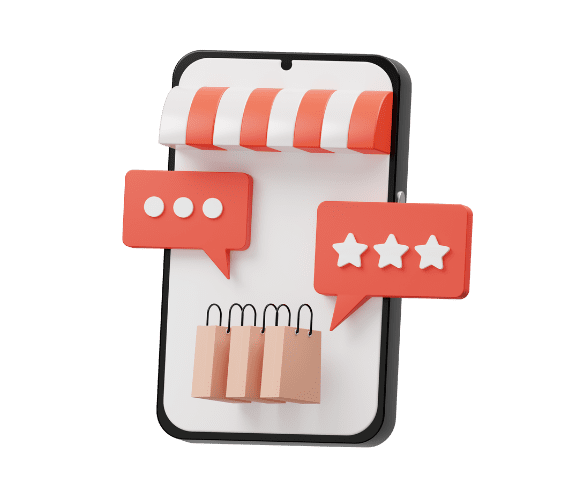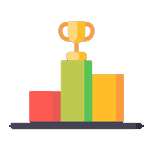 We ensure your products reach proper audience on Social media plus you get proper subscribers and followers.
Read more
We gave the project for Social media postings to Nice SEO company - They maintained and managed our Instagram and Facebook profiles with all the list of required tweets and images. Superb Designs!
They did a nice job in creating social media pages as well as posting for our products and services. We got enhanced followers and website clicks through social media channels. Worth it!
What we offer with Social Media marketing Services
Social Media account handling may be painful as you required a separate resource who will be working on creating the post daily as well as posting them on the channels your business prefer using. We help you to create your social media calendar on monthly quarterly and yearly basis including festival post on these social media platforms.
See How Well Your Page is Optimized
We offer our social media marketing Services from India to everywhere.
We are the best social media marketing agency located in Mumbai, India. We have multiple clients from USA, Canada, Netherlands, Saudi Arabia, Dubai etc. Consequently, we have a clear idea of the kinds of services that the audience from these regions will be looking for in social media marketing services.


SMM, also known as social media marketing, is regarded as the second pillar of search engine optimization (SEO). The process of attracting visitors or attention to a website from various social media platforms is known as social media marketing.

The goal of social media marketing is to generate engaging content that is read by a large audience, whether they are coming from social networks or other websites. Social media networking enables communication and relationship-building with various users for both individuals and businesses. Additionally, social media marketing facilitates you in a number of areas, including news, promotions, customer service, gathering user feedback on a specific product, and more.

A social media marketing company advertises your company's goods and services across different social media networks. In order to manage your brand's presence across all social networking sites and draw in your target market, we employ a number of successful strategies.

The price of social media marketing can start at $600 per month and can change depending on your Social strategy you want to follow based on the products and services and the channels you would be targeting. Although the price reduces based on the number of channels as well as how much postings you want to target.

The price of social media management is determined by your objectives and the outcomes you hope to achieve. Please contact us for a precise estimate. Considering and understanding your products and services we ensure that you invest minimally with an effective target audience who helps you in branding and sales of your products.

Yes! We offer design services for social media. Visit our Social media design services page to see a brief description of our social media design. We ensure the designing of pages images from scratch in order to keep you ahead of your competitors.

The SMM package selected by Nice SEO Services is the only factor influencing reporting. It probably occurs every month or every week, so you can anticipate it.

You must provide the following information to us when you hire us to handle your SMM needs:

Access to social media accounts
Access to Google Analytics
Access to Google Tag Manager

It's generally a good idea to post at least twice per week, though this isn't true for all platforms. When there is more information to emphasise, Twitter and Pinterest require more frequent tweets and pins.

Another fantastic way to stay top-of-mind is to use Facebook, Snapchat, and Instagram Stories. You can use stories to incorporate a sense of urgency and exclusivity without going overboard because they are only available for 24 hours.