SEO Company & Services in Mumbai
Are you ready to unlock the full potential of your online presence? Look no further than Nice SEO Services, your trusted partner for SEO excellence in Mumbai.
Our Valuable Clients
We have worked with clients across verticals
Best SEO Services in Mumbai
At Nice SEO Services, we don't just promise results; we deliver them consistently. Our team of SEO experts in Mumbai is dedicated to driving unparalleled web traffic to your site, resulting in substantial revenue growth. With a proven track record and a commitment to staying ahead of the digital curve, we're the top choice for businesses seeking transformational SEO strategies.
Tailored SEO Strategies for Mumbai Businesses
As an SEO Agency, we recognize that Mumbai is a vibrant and diverse business hub with its own set of challenges and opportunities. Our commitment to delivering exceptional SEO services extends to understanding and catering to the unique needs of businesses in Mumbai.
Our Comprehensive SEO Services in Mumbai
We offer you best Search Engine Optimization solutions for your website in Mumbai, India. Our team of seasoned experts is dedicated to crafting customized strategies that resonate with your unique business goals. With a keen understanding of the ever-evolving digital landscape, we harness the power of technology and creativity to elevate your brand.
On-Page Optimization
Our On-Page SEO services focus on enhancing your website's backend to improve rankings. We analyze each page, enhance content, create images, optimize headings, and conduct keyword research. Tailored to your specific needs, our methods ensure your pages rank well
Technical Audit
Our website audit is the initial step in achieving measurable results. We identify and clear technical issues, improve website structure, and address user interface concerns, ensuring your web presence aligns with best practices for optimal organic search performance.
Off-Page
Our off-page SEO methods encompass various activities beyond your website. We specialize in link building, social media management, PPC campaigns, local listings, and influencer marketing to boost your online presence and rankings.
Reporting & Analysis
Successful search engine marketing takes time and precision. We prioritize data analysis and monthly reporting, providing insights into our optimization efforts, visibility, analytics, conversions, and achievements.
Penalty Recovery
We specialize in recovering websites hit by Google penalties. Our experienced team reviews and cleans your website, removing harmful links and ensuring compliance with Google guidelines. If you've received a Google Webmaster Tools warning, we've got you covered.
Technical SEO
Our technical website audit and SEO services ensure your site is finely tuned for optimal results. We identify and rectify bottlenecks like page speed, broken links, mobile friendliness, and image optimization, enhancing visibility and page loading speed.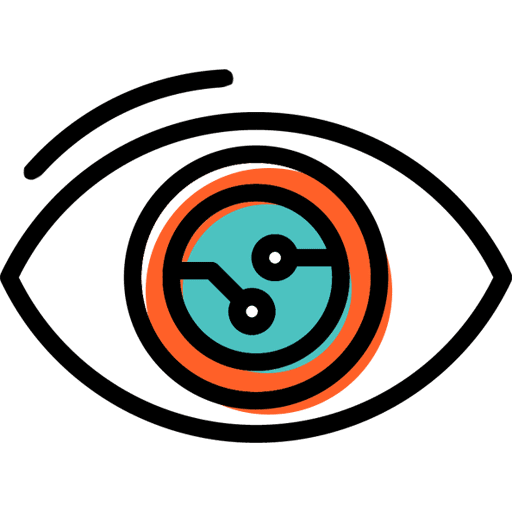 Website and Keyword Analysis
Our website analysis delves into both internal and external factors, revealing key competitors and their strategies. Keyword research identifies low and high competition keywords in your industry, empowering your online strategy.
International SEO
Expand your reach worldwide with our international Search Engine Optimization services. We optimize country and language-specific keywords, and manage off-page optimizations to boost your international rankings.
At Nice SEO Services, we're not just SEO experts; we're partners in your success story. We invite you to experience the difference our innovative strategies can make for your business. Together, we'll unlock the full potential of your digital presence and drive unparalleled growth in the online arena.
Online Support
Info@niceseoservices.com
Our Winning SEO Methodology
Competitors Analysis
We conduct keyword analysis, identify keyword gaps, perform content analysis, and assess backlinks to create exceptional website content.
Website & Keywords Audit
Website & keywords audits are vital for optimizing efficiency and visibility, leading to significantly boosted search rankings.
Product Understanding
To ensure the proper optimization of website pages, it's crucial to have a clear understanding of the products and services you offer to clients.
SEO Strategy Development
After competitive analysis, we craft online strategies considering products, services, keywords, competitors, and geographic location.
Content Understanding
To optimize pages for search engines, it's essential to develop new content or conduct a re-audit based on the current website content.
SEO Proposal & Approval
We deliver a comprehensive proposal to the client, outlining daily goals and project timelines for effective project management and control.
Nice Keywords Analysis
Keyword analysis, including long-tail and short-tail keywords, as well as user intent research, guides us in targeting specific organic visitors.
Project Commencement
Upon approval, we strategically allocate resources for unified optimization efforts, ensuring efficient teamwork.
Get Started with Mumbai's Premier SEO Agency
Ready to boost your online presence and dominate the search results?
Contact us today to schedule a consultation with our SEO experts. Let's discuss how our SEO services can help your Mumbai-based business thrive in the digital landscape.
FAQs - SEO Services in Mumbai
SEO, or Search Engine Optimization, is the process of improving your website's visibility on search engines like Google. Mumbai is a highly competitive market, and SEO helps your business stand out by driving organic traffic, increasing brand awareness, and boosting sales.

Our SEO services in Mumbai are customized to suit the unique needs of businesses in this dynamic city. We understand the local market, competition, and consumer behavior, allowing us to create tailored strategies for Mumbai-based clients.

Absolutely. We have a proven track record of helping Mumbai businesses achieve higher search engine rankings, increased organic traffic, and improved conversion rates. Check out our client success stories to see the tangible results we've delivered.

Our strategies include:

Local keyword optimization
On-page and off-page optimization
Mobile optimization
Local citation building
High-quality backlinking
Advanced analytics to track performance within the Mumbai market.

SEO is a long-term strategy, and the timeline for results can vary depending on factors like your industry, competition, and the current state of your website. However, our goal is to deliver noticeable improvements within a few months, with continuous growth over time.

Yes, we work with businesses of all sizes, from startups to established corporations, across Mumbai. Our services are scalable and can be tailored to meet the specific needs and budgets of our clients.

It's simple. Contact us via phone or email to schedule a consultation. We'll discuss your business goals, assess your current SEO needs, and provide a customized strategy to help your Mumbai business succeed online.

Our services are versatile and can benefit a wide range of businesses in Mumbai, including local shops, e-commerce stores, service providers, and B2B companies. If you want to improve your online visibility, we can help.

Yes, SEO is an ongoing effort. Search engine algorithms evolve, and your competition doesn't stand still. We provide continuous monitoring, adjustments, and reporting to ensure your SEO strategy remains effective and up-to-date in Mumbai's competitive landscape.