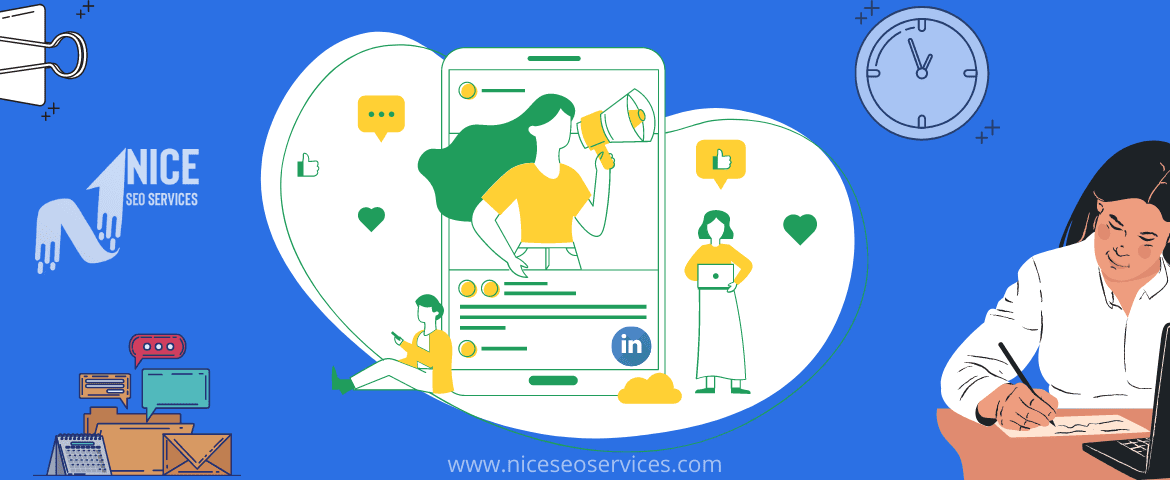 Enhance LinkedIn engagement, It is one of the widely used professional social websites. Almost every professional use LinkedIn to develop their professional contacts in a similar industry. The main reason people use LinkedIn is due to the fact that every decision-maker in some of the other fields is available.
Companies also create LinkedIn pages in order to check different resources or profiles that can be beneficial for their business. LinkedIn works similar to other Social media platforms but a little more on the professional side where companies promote their businesses and build brands.
LinkedIn posts not only enhance others' knowledge but also give details about what the company is all about in terms of resources people and services. Since decision-makers and professionals are available on LinkedIn posting updates about your company can get more prospects and leads. In this blog post, we will understand how you can optimize your LinkedIn Post with higher engagements.
Gain Followers on your Page

Page followers are essential to improve your visibility each month, LinkedIn offers you 100 invitations per month which you can share with your connections. Those who are interested in following your page can start following. If you exercise this every month with a 30% follower rate you will have 150+ followers quarterly.
You can also use paid LinkedIn ads to gain followers on your page. Followers who check your post give a boost to your traffic and also engagement by sharing the content to their connections.
Showcase your work.
Your work showcase on LinkedIn also helps you to gain engagement on posts. There are many web pages or product pages you can promote on LinkedIn for free. Proper use of # hash tags also helps to improvise visitors to your LinkedIn profile. There are professionals who cover articles through LinkedIn posts.
You can share ideas that are related to your field or case studies that can help similar professionals.
Keywords and Explanation
While writing any post or update on LinkedIn make sure you use proper keywords that interest your visitors to click on the link. Even for articles writing keywords plays an important role as during search these keywords help you to stay in the top position of LinkedIn as well as in google search. Explanation and summarizing the whole article will help you to get views and thoughts from the readers. Include hashtags at the end of your post as many subscribe to different #hash tags
Keep your Profile updated

Make sure your profiles are up-to-date with as much information about your current job profiles and achievements. The updated profile helps your followers to gain confidence and your post gain more visibility. Many times there are professionals who don't update their profile or have lesser information. You cannot create a good impression if your own professional information is hollow.
Get suggestions.


Asking for suggestions from other professionals ensure you are engaging them with your company in some or another way. You can make use of polls to get suggestions from your network this helps your profile to gain more visibility and content gets more likes and shares.

Regular Postings
Posting regularly is another important area to enhance your LinkedIn engagement. Although it is not possible to post blogs on LinkedIn every day. You can post other important articles which can benefit your connection.
LinkedIn is one of the largest business-oriented networking websites that is specifically created for professionals. There are more than 500 million members, in over 200 countries. A professionally well-written LinkedIn profile helps you to create an online professional brand that helps you to gain hands-on opportunities and networks.
LinkedIn provides you to showcase your ability, profile, expertise, recommendations and connections. Many businesses still underestimate the importance of LinkedIn as a social media platform. A good professional and company profile is a must if you want to succeed as a brand.
Looking for LinkedIn promotions and followers:
Nice SEO services offer you LinkedIn followers that are specifically made for your industry. If you are looking to gain more followers and engagement to your LinkedIn post email us at info@niceseoservices.com Our company also provides search engine optimization services including other social media networking.