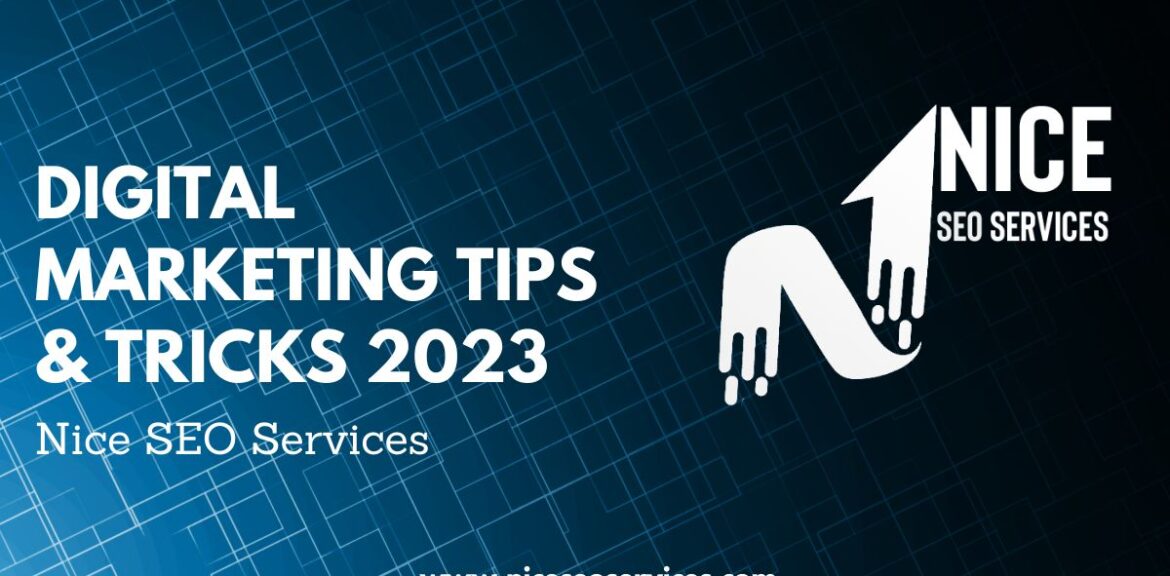 Digital Marketing is very simple if you do properly and hold basic knowledge about marketing. Although Marketing is vast and consist of many areas such as Branding Advertising promotions etc.  Similarly with Online promotion you need to showcase your product and services through Website, Apps, and social media channels, Etc.
If you still understand Social Media is about only Google and Facebook Advertisement then you may be missing a large chunk of activities that is carried through online Marketing Channels. It's not like you run the ad on Google or Social media and ad caption to it, it's just more than that.
Also, many organizations are creating  plans for their product and services on a Monthly Quarterly or yearly basis. In Addition; organization allocates separate budgets for Online marketing Activities. 
Is digital marketing the future?"
Image
Yes! the DM is future. Many companies have already begun to develop their marketing strategies for the years 2023 and beyond. Businesses that want to maximize their impact and results look for the newest trends to adopt.
Top Trends in 2023 
Paid and Non-Paid Marketing on Website

Many Big and Small Companies started focusing on the Paid and Organic Marketing for their website in order to promote their Products and services. More than half of all web traffic worldwide comes from organic searches. SEO generates 60% of the high-quality leads directly. By developing a digital marketing strategy that is SEO-based and optimized, you can rank your website higher on search engine results pages and increase its visibility to prospective customers.

Increased website traffic, a nearly doubled click-through rate, and significantly higher conversion rates are the outcomes. Also, you can use SEM (Search Engine Marketing) to evaluate the effectiveness of your advertising. If you see that one advertisement performs better than another, you can quickly modify your approach and run more successful search engine advertisements.

Social media Marketing and Influencer

In the modern era, social media marketing is booming. Instagram Reels and TikTok are dominating social media feeds, capturing users' attention. There is no doubt that the popularity of this format will increase. Businesses must be present in the channels and formats where their customers are if they want to remain relevant. New algorithm for Instagram Increase the emphasis on reels and post.

The good news is that short video formats are finding their way into scheduling and social media management tools, making it simpler for businesses to plan and post content in the upcoming year. However, Businesses face a greater challenge than ever as short-form video dominates and attention spans continue to decline.

To attract customers' attention on mobile devices, businesses must be able to communicate in concise, touchy sound bites. Influencers are in demand. Businesses need to find new ways to reach their target audiences as the advertising landscape gets clogged up more and more. Businesses are increasingly able to use influencers to create content that appears natural and organic, cutting through the clutter.

Influencer marketing has become increasingly popular over the past few years, and this trend will only persist as influencers continue to grow audiences that are prime for marketing campaigns
Metaverse

Metaverse is one of the most iconic trends in digital marketing. Metaverse is a virtual reality platform that allows users to communicate with one another and with a computer-generated environment. The majority of large corporations use metaverse platform to promote their products and services. The term "metaverse" refers to a wide range of online virtual world experiences that take place in various gatherings. As a result, begin experimenting with virtual reality platforms personally.


Artificial Intelligence

AI is the driving force behind all marketing. One of the under-the-radar trends in digital marketing over the past few years has been the incorporation of AI into almost all channels. The social media posts you interact with, the search results you see, and even the advertisements you see are all determined by algorithms. AI is making marketing more intelligent by directing customers to the ideal goods and messages.


Customer Experience in Digital Marketing

Most algorithms and artificial intelligence (AI) focus on the same thing to produce excellent user experiences. Let's say, SEO updates comes in a year and aimed to assist users with helpful content. You can beat the algorithms and delight your customers by focusing more on their experiences.


LinkedIn is the Powerful Platform for B2B

Despite being around for a while, LinkedIn recently reported record growth and engagement. In two years, it's anticipated to make up 25% of B2B advertising. The chance for businesses to use the platform for growth is expanding. However, very few companies use this to their advantage. So Above trends are booming in the future.
DM – Tips and Tricks 2023
Tip 1: Keep your Website Up-to-date
Website is one of the basic platform for any company today. User surf your website in order to gain the doubt clearance and understand more about what kind of products and services you sell. Website brings confidence in buyer buying process. Therefore one of the first tip and tricks for digital marketing in 2023 is to ensure your website is up-to-date. Ensure your content and pages are properly adding benefits to the users for the questions they are finding.
Don't start you new year with broken and outdated website.  Users only stay on your site briefly (about 45 seconds). If your website is outdated or not user-friendly, visitor may lose interest.
Tip 2: Your Website should be mobile Friendly
With mobile technology booming, mobile usage has been skyrocketed. Availability of internet in your hands help you to check any information from Mobile only.  The majority of queries are entered via mobile phones. Improve user responsiveness and make the user experience simple and convenient for clients. As a result, you must concentrate on both website and mobile optimization. Paying attention to these metrics will improve your Google search rankings.
Tip 3: Pay attention to the user experience (UX).
Pay attention to the UX means, Create engaging website that user will connect through your website. You need to avoid unnecessary pop up on your website. Use clean fonts and provide accurate details and more. Visitors will be more likely to stay engaged on your company's website rather than visiting your competitors if you focus on UX
Tip 4: Create Valuable content
IMAGE
Google search console, Google analytics and SEO tools data will show you what keywords and topics user are searching. Use the Data and create help blogs and articles related to the keywords and industry. Use this data to create blogs and resources. Your aim should be to create valuable content to your users.
Additionally, you can use FAQs on your content to respond to queries from users. Users will leave if they feel they aren't getting satisfactory answers to their questions. Producing high-quality, useful content is the aim. As an alternative, you can use these topics to enhance and reedit the content on your already-popular blogs.
Tip: 5 Content Planning
The quality of your social media, blog, and other content can be improved by planning it out before posting. You can organize your week or month using a content calendar, relieving you of the burden of worrying about what to post each morning. Numerous CRMs, Google Sheets templates, and applications like Hoot suite, Buffer and more, are just a few of the many digital tools available. It only takes a few minutes to stay organised, which can help you make fewer mistakes and feel less stressed.
Tip 6: Focus on SEO
Important tips for users, SEO is everything related to searching relevant terms on search engine.
SEO Consist 3 major components:
Doing some research on what people are looking for in your industry
Creating worthwhile, relevant and important content that responds to these searchers' inquiries
Getting links to your content from other websites
Tip 7: Capture your local market
A 5-mile radius before visiting a store, 72% of customers, according to HubSpot, conducted a local search. A strong back linking profile and a Google My Business page are both necessary to improve search results. You can then use technology to target audiences, such as Geo-location services. You can send tailored messages to a select group of people encouraging action at your neighbourhood local store using Geo-location data.
Tip 8: Active on Social Media
In 2023, social media marketing will soar. This is primarily driven by social media marketing that uses video. Both video and image-based content are becoming more and more popular with consumers.
In the past year, almost every social media platform and environment have undergone significant changes. Keeping up with the latest social media platforms can help your business interact with your target market. You must connect with your ideal customers on niche platforms that are home to them.
For instance, TikTok & Instagram, the two newest social media giants, have swept the globe and given skincare and fashion brands a new channel to reach consumers. The use of influencers who support those brands has also given digital marketing new life.
Tip 9: Provide Better Customer Experience
People of today want instant gratification once more. By offering resources and responding to inquiries while customers and prospects are actively engaged, you can create a wonderful customer experience.
Tip 10: Know Your Customer
Your ability to understand your customers' markets will depend on your knowledge of their behaviors. The purchasing habits of your customers can be understood and measured using a variety of tools.
You can develop customer personas to assist you in the creation of your branding and digital marketing strategies. Additionally, keeping an eye on trends by using Google Trends to monitor actions and outcomes will help you stay informed.
Conclusion
This brings us to the end of our list of the top 10 digital marketing techniques that you and your group ought to employ in 2023. Several of the list are inexpensive ways to distinguish yourself from the competition and win over potential customers. You have the chance to boost your revenue by setting your business apart from your rivals. 
About us
Nice SEO services offers complete online marketing and digital marketing services in Mumbai – India for your website, including search engine optimizations, search engine marketing, link building, content marketing, and everything in between. We also provide website development services for platforms such as WordPress, Shopify, and Magento.
In order to prepare a powerful strategy, we ensure that our team understands all of the products and services you provide. If the content helpful for your so, don't forget to share this post with your colleagues and friends. Share your opinion in the comment sections.
Other Articles from Nice Blog