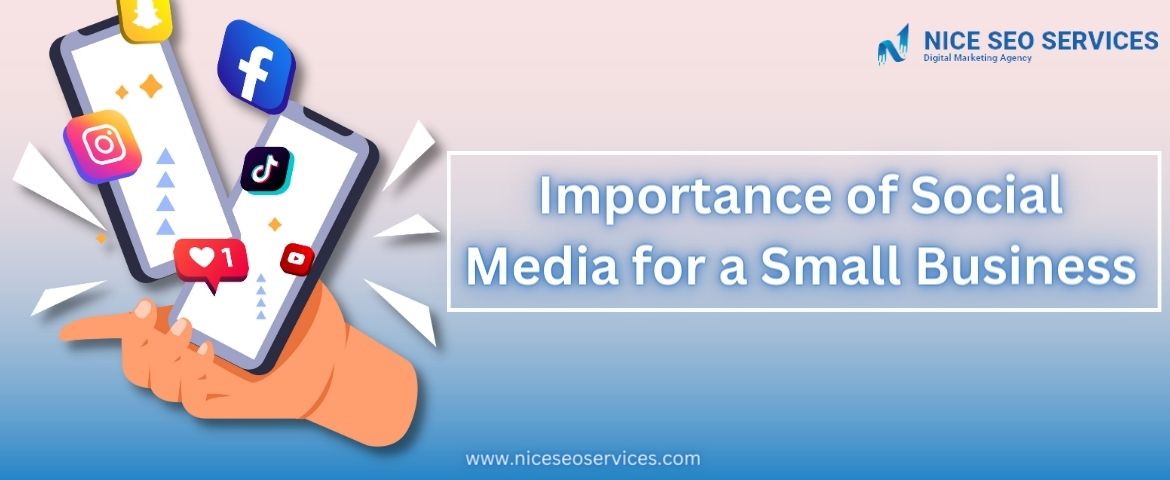 Importance of social media for a small business is many which we would be discussing in this blog post. Any small business needs to ensure that the products and services they are offering has been known to its potential customers.
The tools for social media helps you small businesses to reach a wider audience and turn into the customers. So, let's us see tips and tricks using social media effectively for small business
Different Social Media Methods for small businesses
There are various social media methods through which you can handle and enhance your branding effectively for your small business:
Choose the right platforms:
Not every social media platforms are created equal effects for your business, You need to understand which list of platforms would be viable to target your audience and products. And it's essential to focus your efforts on the ones that will be most effective for your business. Consider your target audience and which platforms they are most active on.
For example if you are selling products – B2C then Facebook Twitter linkedin or Instagram can be a suitable choice. Although; if you are selling B2B products than linkedin can be a good choice.
Create a content strategy:
Creating and designing your content in advance is important, so that you always have something to post. Your content should be engaging, informative, and relevant to your audience.
Users are more likely to engage with content that includes photos, videos, or other visual elements. Be sure to use original & high-quality images that are relevant to your business. You can hire a designer who can provide you with social media posts regularly.
Engage with your followers:
Social media is a two-way conversation, and it's essential to engage with your followers. Respond to comments and messages promptly, and ask for feedback from your audience.
You can also ask for ratings and resolve queries of customers online so that other followers know how much active you are.
Promote your social media accounts:
Ensure you promote your accounts regularly to other channels or link it to other channels. This will enhance your followers and give you more visitors to the website and social pages. Some of the methods you can use is – Interlinking with your YouTube videos or request for follow on Instagram pages etc.
Use various analytics tools to track your social media performance and adjust your strategy accordingly. Pay attention to metrics like engagement, reach, and conversion rates etc.
Also Read: How to enhance LinkedIn Engagement

Importance of Social Media for Small Business
There are various Social media marketing website which can be a good assistance for small businesses in order to promote their brands quickly. Social media websites can bring good exposure when it is done correctly.
SMM is not about just posting your content and hammering your followers. Its about keeping in touch with your followers with new products and best support your organization can provide. This will help you to bring more customer engagement.
Importance of social media for small business.
There are various social networking website such as Facebook, Instagram, twitter etc.  All these website have their own target audiences with various groups and demographics example – you will find not every Linkedin user use facebook frequently or twitter user using Facebook frequently. Therefore a proper target of your audience with respect to the products and services you are offering is important.
If your target audience are decision makers with a particular salary range – Then it is better to go with LinkedIn marketing or if your target audience is youth – then Instagram or Facebook is a better choice. Although individual social media site help you to choose the demographics but the mood of people on each website is different.
Like you are using Facebook to check your colleague's activities whereas if you are using Instagram then you just want to see the reels. Twitter for recent news and latest trends in your country.
Below are some of the importance and benefits of using social media for small businesses.
SMM (Social media marketing) increase brand awareness and reach highly and right targeted potential customers
You can connect with your prospective customers and make your business followers for a longer period of time.
Helps you to communicate and connect with followers every single time they log in.
You may find increase in your website traffic through sharing new announcements or links
Enhances visibility for your brand
You can generate and convert leads and boost sales
Influencer marketing with social media sites helps you to boost your brand credibility
You can freely promote content, notify clients about offers and discounts
Keeping constant contact with Social media for small business is a necessity today. A good Social media marketing company can help you to plan your yearly calendar for social media posts. They help you in designing the post and which platforms are optimum to target your group of customers. This way you can make use of SMM effectively.
About Social Media Accounts handling in Mumbai
If you are quite busy and not able to handle your social media accounts – We at Nice SEO Service provides you with handling of your social media accounts.  We create images + hashtags optimization + content for social media with complete year calander so that you don't need to worry about traffic you are gaining from social media sites. We are a Mumbai – India based company offering social media services to many of our clients across the globe. 
Other Blog Articles you might be interested in