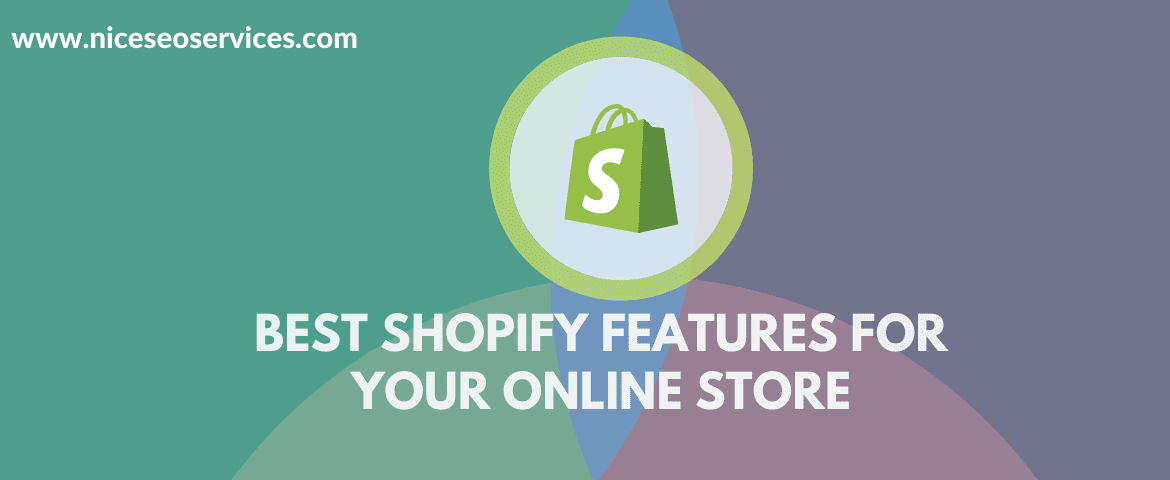 Best Shopify features include many but when it comes to building an eCommerce online store the top eCommerce names that come to mind are either WordPress or Shopify. We have already covered how WordPress development helps your business. In this article, we will discuss the Advantages and benefits of using the Shopify website with the functions that are perfect for your business.
Today there are many eCommerce merchants who are making optimum use of the Shopify website to manage their online stores. In recent years it has been a big name for building online store. Almost more than 80000+ online stores have been powered by this CMS.
What is Shopify?
Shopify is an eCommerce platform that allows you to set up an online store to sell products and services. You can also use Point of sales – POS if you have a physical store. It was established 10 years back and today it is one of the leading eCommerce platforms for every size of business ranging from Small sellers to Large companies.
Website implementation through  – Shopify can be used as Software as a Service (SaaS) model e-commerce platform based in the cloud. For small companies who don't want to develop their own website it's the best platform that provides already build in web templates, backend plugins, databases, and functions where you can create your own website easily with customizations. Shopify website solution requires no coding or any knowledge of CSS. Through SAAS platform, you don't even need to worry about web hosting or web designing.
If you are selling products on Amazon or via Facebook you must think about setting up of Shopify online store. It is easy and quick to set up. Nice SEO services offer you Hire Shopify Developer India if you want to take your business to the next level.
5 Best Shopify Features & Functions
New Features of Shopify that can create the ultimate online store for your business :
1) Product that attracts customers
A recent update of Shopify reduces your work without making any changes in the code. You can add and modify meta fields from your Shopify desktop. These features help you to add more descriptions to gain more customers. The new Shopify will also help you to store more and more data about your customers, with product details.
2) Buy Now, Pay Later
Buy Now, Pay Later option is increasing with the growth of digitalization, with this functions customers will be able to pay or split the bills into four interest-free installments. Shopify 2.0 resolve your problem as with the new Shopify apps, clients often could not pick the one that would suffice their needs.
3) New checkout options
New and better checkout options have been rolled out with new Shopify updates. Now Shopify customers can able to do 1000+ transactions in a single minute of time. Shopify will soon allow clients to provide more payment methods to customers to have a more localized shopping experience, and therefore the client will increase their conversion rates.
4) Recommendations for Personalized App
Based on the new update, Shopify will now provide customized app recommendations that the other clients will use for their stores. This will help similar businesses to enhance their website interface.
5) More customizable store
With the latest version of Shopify, you can have a more customizable store where you can add more product information with detail. This will ensure customers have access to as much information for a particular product. This update will open the door for more interesting as well as amazing themes that clients can select and hence the user interface will be more interesting to see.
Conclusion:
The Shopify platform is loaded with many beneficial functions through which you can easily build your own online store. The website is completely customizable with unlimited product inventory and customer data. You can also generate sales from channels such as Pinterest and Amazon. Further 24X7 customer support ensures your website is always functional without any hassles. If you want to migrate your online store from any other platform you can contact our team.
About Us – Shopify Team in Mumbai:
Nice SEO Services – Mumbai has made it possible to get the best Shopify developers in a matter of no time. We help you with various services if you hire web developers from Nice SEO services. Our experts can help you in developing and customizing the store and website with quality of work. If your business is selling products through marketplaces and would like to move to Shopify you can connect with us at info@niceseoservices.com
Read more articles