SEO Freelancer or Company, as a business owner, you want your website to rank high in search results, and you probably want to invest your marketing budget in Search Engine Optimization. The hiring dilemma boils down to either hiring a single person or a team.
Online web page optimizations have emerged as one of the Best methodologies to enhance the site's page to rank on engines such as Google, Bing & Yahoo. Because search engine services consist of 3 major areas, On-page off-page, and technical. This can be done through various analysis keywords research and competitor analysis, Links analysis, content optimization, and more. 
Implementation of Search engine optimization is increasing day by day as more companies are accepting the organic method to rank on Top results. Many organizations feel today that optimization is an easy task, But get confused either to hire SEO Agency or a Freelancer. So, in this blog post, we will walk through the services and methodologies of both. 
Understanding all of the methods of optimizing a website is essential to ensure successful rankings in search engines. There will be various duties and teams who work together while undertaking any online optimization tasks, such as the Content team, Competitor analysis, On-page team, Off-page team, Strategy team, and so on. All of these resources work together to ensure that the project is completed successfully.
This may not be the case with a Freelancer because he or she is a single person working on your project with limited work experience compared to an Official SEO Company. Further, he may be handling other several projects that have their own goals and targets.
Who are SEO Freelancers and how do they work?
A Freelancer is defined as a single person with experience with knowledge in SEO execution technically and functionally. The experience of a can range from 1 to 5 years or more. They work on a time and materials or fixed bid basis (Project implementation). They work through various online websites where they bid and customers can choose the best based on the experience for implementation.
Hiring SEO Freelancer v/s Company for your Project Development:
As a Search Engine Optimization Agency, we will consider both the advantages and disadvantages of the freelancer and the company. Depending on the size of your project as well as the complexities of the keywords, you can choose easily.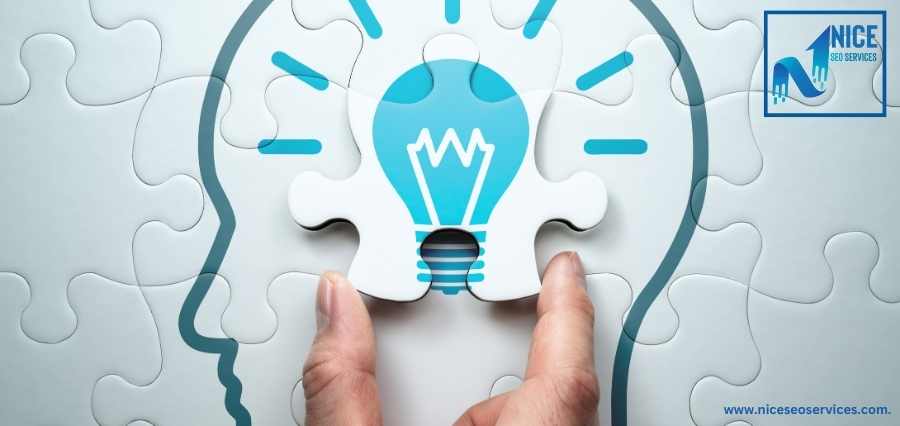 If you ask a freelancer "How much do you know about website optimizations ?" If the response is none or a very small amount with the kind of keywords you want to target, you might want to pick an agency. As far as knowledge is concerned, in total the experience may vary from 1 to 2 years in Optimization.
You might be able to locate a single SEO freelancer who is capable of taking care of all of your digital marketing requirements. But most of the time, independent people focus on providing a specific set of services.
He may be skilled in competitor analysis, content creation, link building, and so on. It takes a plenty amount of time in the case of Agencies, they have the expertise to strategically assign these tasks to both their internal team and independent contractors.
Therefore, hiring a person to do the job with one year of experience is a waste of time and money.
Having on-page site knowledge about SEO is one thing, but another is grasping off-page and technical parts of search engine optimization strategy implementation. Freelancers might not have this available and may not be a practical option.
An SEO company guarantees the quality of the technical components, fixes your errors like 5xx and 4xx, improves the design of your website, and eliminates bugs from your website. When optimizing any pages, an official company makes sure that the right keyword plans, strategies, content lengths, target audiences, and other factors are in place to guarantee that the pages will rank in the search engine results.
Quality may be an issue with Single person working, however, as there is a chance that they are managing additional projects without a proper team in place.
A company works on specific verticals with a specific individual in the company such as a content writing team, keywords research team, link builders, etc. This ensures all this data is available in hand to target similar kinds of businesses. Whereas a single guy may not be able to handle all these services in one project.
Based on your company objectives your goals may differ – For example you just need to implement social media marketing for phase 1 and then move to Paid advertisements and so on… With Agency you can set up these goals properly whereas a single person or employee may not be able to provide this kind of specialization.
SEO projects are continuous – in order to achieve high rankings. For the same, you need someone who can provide you with reports of what list of tasks has been completed every week or month. If your keywords are not too competitive you can opt for Freelancer but if you have vast keywords with high competition the agency can provide you with better reporting on each content on each page and each keyword ranking report.
If you are going with Freelancer you may need to give your own time to showcase what exactly you require, Time consumption in communication, Keyword analysis, website issue resolution & Content recreation, and testing. Even your cost may increase as they work on a time and material basis.
With a company, you don't need to run behind every requirement as they consist of an experienced team who has handled similar kinds of strategies that you may have for your business goals.
There may be chances if a freelancer gets a new project he may disappear without your notice; therefore the risk of hiring is higher. Also, he/she may not have a pool of people who can be shuffled during the projects or on new projects. This is not the case with agencies as they consist of employees working in their office premises and are available to ensure the timely delivery of projects.
Any SEO implementation needs data, and website logins to be shared with the company or freelancers with whom you are working the website may consist of confidential information such as inquiries you are getting from website forms. You may face confidentiality issues for sharing all these details after all you just have a Skype id or an email address of your freelancer.
Although you can create a non-disclosure-agreement with a freelancer again the risk is higher compared to SEO partners who ensure the reputation is maintained in the market with proper care of data and other details.
SEO Trends & Algorithm changes
Anytime Google releases new algorithms it needs to be checked periodically. A freelancer with too many projects may miss the new algorithms and updates whereas SEO companies keep special resources who thoroughly check with these new updates and change the content and website according to the rules set up. This also ensures the loss of ranking is not permanent with google or bing algorithm updates.  
Working Relationship
With a Freelancer, you may not have a long-term working relationship as a he/she may feel monotonous working on a particular project for months and you may feel a lack of support during the mid of the project, which is not the case with SEO development company who work on a single project for years in different phases with a different group of Employees. Working Relationship is stronger as you put in more and more phases and planning in your marketing activities.
Deadlines:
In SEO there are no deadlines as rankings take their own time to showcase in search results. Although there are other activities which requires proper deadlines such as content writing rewriting the existing content link buildings research etc. As the work is divided by agency everyone is preplanned with the activities they need to follow. With a freelancer, you may miss deadlines due to the fact a single person is handling multiple projects.
Cost:
Cost is the main factor why companies prefer freelancers for the project. Although that is not the case when you are cultivating your marketing strategies – Search engine optimization is one of the most important parts of marketing (Online) therefore costs are required to ensure your SEO campaigns are successful. Since Cost is a game changer for selecting vendors or freelancers let's understand this factor in a more detailed way.
Various Cost involved in optimization Projects
It consists of various activities such as

Paid method

Organic method of increasing the rankings
Let's keep paid methods aside for time being – Organic consists of various areas such as On-page optimization social media marketing content writing link building and so on. All these factors together make your campaign successful.
Every business doesn't need to target 360 degrees of online marketing in one go. You can initiate with single areas of organic SEO – for example – improvising your existing content and then move to new content or link-building activities.
Based on the activities you plan the cost is calculated by the vendor as well as the freelancer. – Example if you plan for a single activity that requires 3 hours per day – the vendor, as well as the freelancer, will charge you based on those hours or project-wise monthly with the list of targets they will be achieving. The cost comparison between freelancers vs agencies will be different by 30 to 40% but one should understand the reason for the high charges by agencies.
Freelancer charge less is that all the money earned is not used for team building, project management tools, employees and other specialized professionals which is the case with an Agency they have to bear expenses on team building, the number of projects undertaken, Quality control, Successful clients, Years in business etc.
Selecting SEO Agencies for Your Project
There are many agencies you can see on google which are into digital marketing services. Selecting a good agency requires an audit on the number of projects done, Experience of the team, Complicated keywords handled, Verticals or similar industries, Client references, Costs associated with the Project, etc. There are agencies who showcase different references on their website – Check with the customer's website with the results this will help you to understand where the digital marketing agency stands. 
Conclusion: SEO Freelancer or  Company
We don't say freelancers are not good but the risk associatedis high whereas; the cost associated is less compared to SEO vendors. One can go with freelancer if there is limited marketing to be covered online (For example – only Social Media marketing).
Full-Fledged SEO marketing cannot be kept on the shoulders of the freelancer as the Optimization of any brand itself is very vast and half the knowledge of freelancers can be hazardous for the campaign. After all, as a customer or Marketing Manager, you will be putting all your time, into the preparation of a document for strategizing the product mix branding rankings etc.
Other Articles from Nice Blog