Importance and role of Keywords in Modern SEO strategy is one of the base to understand before even starting your Search Engine Optimization campaign. Web result enhancement has come a long way since its inception. From the early days of stuffing websites with key words to today's complex and multifaceted SEO strategies, the landscape has evolved significantly. However, KW's continue to play a crucial role in SEO.
In this article, we'll explore the role of keywords in modern SEO strategies and how they contribute to the success of websites in the digital realm.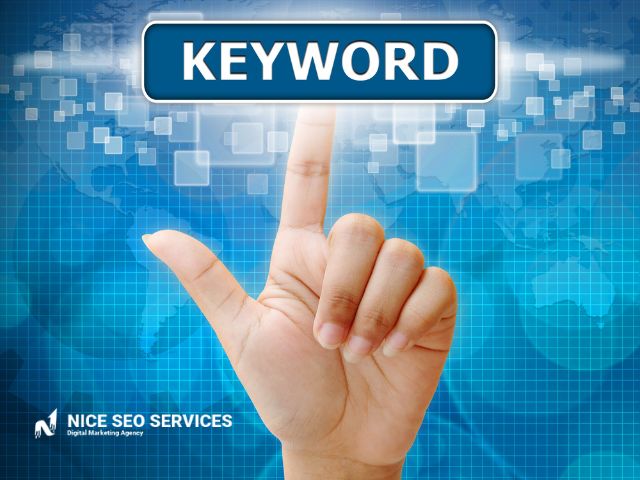 The Evolution of Keywords in SEO
In the early days of the internet, SEO was a relatively straightforward process. Website owners would identify a set of keywords relevant to their content, and the goal was simple: use these keywords as frequently as possible on a web page to rank higher in search engine results. This led to keyword stuffing, a practice where websites would overuse keywords in their content, meta tags, and even hidden text to manipulate search engine rankings.
However, search engines soon caught on to these tactics and began refining their algorithms. This marked the beginning of a more sophisticated approach to SEO, where keyword usage had to be more strategic and aligned with user intent.
Understanding User Intent
One of the key shifts in modern SEO is the emphasis on understanding user intent. It's not enough to use keywords randomly; you must know why users are searching for those keywords and what they hope to find. This understanding allows SEO professionals to create content that truly serves the needs of searchers.
User intent can be categorized into several types:
Informational Intent: Users seek information or answers to questions. Example keyword: "how to make ice cream at home."
Navigational Intent: Users are looking for a specific website or page. Example keyword: "Amazon login."
Transactional Intent: Users intend to make a purchase or perform an action. Example keyword: "buy iPhone 15."
Commercial Investigation Intent: Users are researching products or services before making a decision. Example keyword: "best digital cameras."
By aligning your content with these intents, you provide value to users and improve your chances of ranking well.
Long-tail keywords are longer, more specific phrases that users often enter when they are close to making a purchase or seeking very specific information. These are valuable because they tend to have lower competition and higher conversion rates. For example, someone searching for "red running shoes for women with arch support" has a clear intent, and a website catering to this query can capture a highly targeted audience.
Long-tail keywords are essential in modern SEO because they reflect how people search online. With the advent of voice search and the prevalence of mobile devices, users are more likely to use conversational and detailed search queries. Optimizing for long-tail keywords can help your website capture these searches effectively.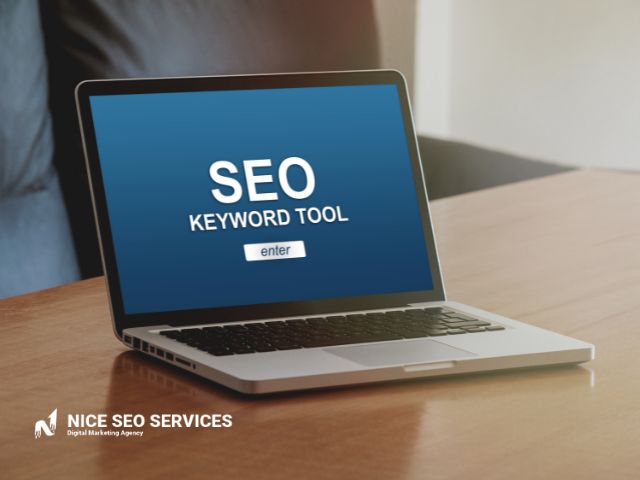 Modern SEO relies heavily on keyword research tools. These tools help SEO professionals discover relevant keywords, assess their search volume, competitiveness, and identify related terms. Some popular keyword research tools include:
Google Keyword Planner: This free tool from Google allows you to find keyword ideas and assess their search volume. It's especially valuable for pay-per-click (PPC) campaigns.
Ahrefs: A comprehensive SEO tool that provides keyword research, backlink analysis, and competitive research.
SEMrush: Another all-in-one SEO tool with robust keyword research capabilities.
Moz Keyword Explorer: Moz offers a suite of SEO tools, including a keyword explorer that provides valuable keyword insights.
By using these tools, SEO professionals can make data-driven decisions on which keywords to target and how to optimize their content.
Keywords are still crucial for on-page SEO. Once you've identified the right keywords, you need to strategically incorporate them into your content. Here are some key areas for keyword optimization:
Title Tags: Including the target keyword in your page's title tag can improve click-through rates and SEO rankings.
Meta Descriptions: While not a direct ranking factor, meta descriptions can influence click-through rates. A well-crafted meta description that includes the keyword can entice users to click on your link.
Header Tags: Incorporating keywords in header tags (H1, H2, H3, etc.) can make your content more readable and signal the importance of specific sections to search engines.
Content Body: Naturally include keywords throughout your content. Avoid keyword stuffing; instead, focus on creating high-quality, informative content.
Image Alt Text: Use descriptive alt text for images, including relevant keywords when applicable.
The User Experience and Keywords
User experience (UX) is an integral part of modern SEO. Search engines like Google consider factors like page speed, mobile-friendliness, and overall website usability when determining rankings. Keywords play a role in the UX as well.
Using keywords in a natural and helpful manner enhances the user experience. It's not just about inserting keywords but also ensuring that your content addresses the user's query effectively.
For businesses targeting local markets, localized keywords are essential. Phrases like "near me" and location-specific keywords help businesses appear in local search results. This is particularly crucial for brick-and-mortar businesses, restaurants, and service providers.
Monitoring and Adaptation
The world of SEO is dynamic. Search engines continually update their algorithms, and user behavior evolves. Monitoring the performance of keywords and adapting your strategy is an ongoing process. SEO professionals use analytics tools to track keyword rankings, organic traffic, and user engagement to make data-informed adjustments.
Keywords remain a cornerstone of modern SEO, but the approach has evolved significantly. It's not just about using keywords; it's about understanding user intent, targeting long-tail keywords, and optimizing for the best user experience. With the right keyword research, optimization, and a focus on quality content, your website can thrive in the competitive world of online search.
Nice SEO Services, headquartered in India, is your trusted partner for comprehensive online solutions. With a dedicated team of experts, we specialize in optimizing your online presence, improving search engine rankings, and driving organic traffic to your website. Our commitment to delivering tailored strategies and measurable results sets us apart. Whether you're a local business or a global enterprise, we're here to enhance your digital visibility and help you achieve your online goals. Choose us for excellence in Digital marketing and watch your business thrive in the digital landscape.
Continue Reading Other Blogs or Articles