SEO performance evaluation is one of the top most priority of companies who sell their products online and dependent on pull marketing. In the ever-evolving realm of digital marketing, Search Engine Optimization remains a critical strategy for driving organic traffic and enhancing online visibility. However, the success of your Online marketing efforts can't be measured by a single metric alone.
To comprehensively evaluate Search engine optimization or marketing performance, it's essential to consider a range of key performance indicators (KPIs) that provide insights into different facets of your strategy. In this article, we'll explore the metrics that truly matter when assessing the effectiveness of your campaigns.
11 SEO Performance Metrices that truly matter of your campaign
Organic Traffic
Organic traffic is the lifeblood of SEO. It represents the number of visitors who arrive at your website through unpaid (organic) search engine results. Tracking organic traffic over time is crucial for understanding the impact of your SEO efforts. Tools like Google Analytics can help you monitor the volume of organic visitors, their behaviour on your site, and the specific pages they visit.
An increase in organic traffic often signifies that your website is ranking higher for relevant keywords and that your content is resonating with your target audience.
Keyword Rankings
Keyword rankings are a fundamental SEO metric. They indicate where your website appears in search engine results pages (SERPs) for specific keywords. Regularly tracking your keyword rankings provides insights into the effectiveness of your optimization efforts.
Keep in mind that rankings can fluctuate, so it's essential to focus on trends over time rather than daily or weekly variations. Additionally, monitoring rankings for a variety of relevant keywords is more informative than fixating on a single keyword.
Click-Through Rate (CTR)
CTR measures the percentage of users who click on your search result when it appears in the SERPs. A high CTR suggests that your title tag and meta description are compelling, drawing searchers to click on your link.
Improving your CTR can involve optimizing meta tags, using structured data to enhance your SERP appearance, and ensuring that your content aligns with the user's search intent.
Bounce Rate
The bounce rate indicates the percentage of visitors who navigate away from your site after viewing only one page. A high bounce rate may suggest that your landing page doesn't meet user expectations or that the content doesn't engage visitors effectively.
Lowering the bounce rate involves enhancing the relevance and quality of your landing pages and ensuring that they deliver what users are seeking.
Page Load Speed
Page load speed impacts both user experience and search rankings. Slow-loading pages can lead to higher bounce rates and decreased user satisfaction. Google also considers page speed as a ranking factor.
Use tools like Google PageSpeed Insights to assess your site's speed and receive recommendations for improvements. Compressing images, leveraging browser caching, and minimizing server response times are common strategies for optimizing load speed.
Backlinks and Referring Domains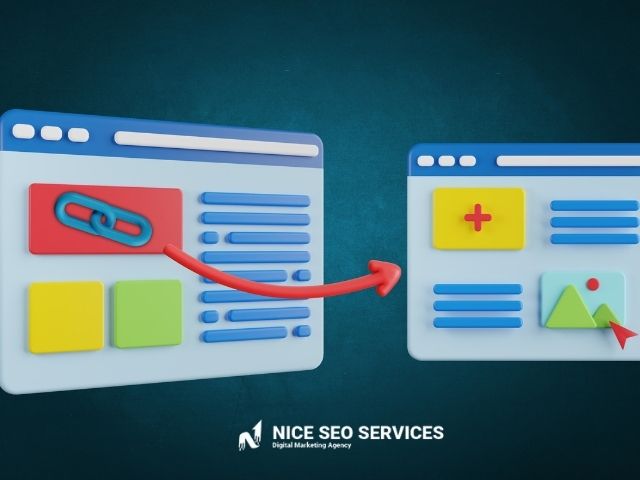 Backlinks, or inbound links from other websites to yours, are essential for SEO. They signal to search engines that your content is valuable and trustworthy. It's crucial to monitor not only the quantity of backlinks but also the quality and diversity of referring domains.
Acquiring backlinks from authoritative and relevant sources can boost your site's authority and improve your rankings. However, be cautious of low-quality or spammy backlinks, as they can harm your SEO efforts.
Conversion Rate
Ultimately, the goal of SEO is to drive conversions, whether that means product purchases, newsletter sign-ups, or any other desired action on your website. Monitoring the conversion rate helps you understand how effectively your SEO traffic translates into tangible results.
Consider setting up conversion tracking in tools like Google Analytics to measure the impact of your SEO efforts on specific goals.
Page Views and Time on Page
The number of page views and the average time spent on each page can reveal user engagement and content effectiveness. Monitoring these metrics can help you identify which pages are resonating with your audience and which might require improvements.
Content that keeps visitors engaged and encourages them to explore further is more likely to rank well in search results.
Mobile Compatibility
Given the increasing use of mobile devices for web browsing, mobile compatibility is a critical SEO metric. Google's mobile-first indexing means that the mobile version of your site takes precedence in rankings.
Test your website's mobile compatibility and ensure that it provides a seamless experience for mobile users. Responsive design, fast load times, and mobile-friendly navigation are essential for mobile SEO success.
Local SEO Metrics
For businesses with a local presence, local SEO metrics are vital. These metrics include the number of online reviews, local pack rankings, and the accuracy and consistency of NAP (Name, Address, Phone) information across the web.
Improving local SEO involves managing your Google My Business listing, encouraging reviews, and optimizing content for local keywords.
Return on Investment (ROI)
Ultimately, your SEO efforts should contribute to your bottom line. ROI measures the profitability of your SEO campaigns. By tracking the costs associated with SEO and the revenue generated from organic traffic, you can gauge the return on your investment.
Evaluating SEO performance requires a holistic approach that considers various KPIs. By monitoring organic traffic, keyword rankings, CTR, bounce rate, page load speed, backlinks, conversion rate, user engagement, mobile compatibility, local SEO metrics, and ROI, you can gain a comprehensive understanding of the effectiveness of your SEO strategies.
Our company is based in India that provides you with go-to for top-notch Online solutions. Our expert team excels in elevating your online presence, boosting search rankings, and driving organic traffic. Whether you're a local business or a global player, we're committed to delivering tailored strategies and tangible results
Continue Reading Other Blogs or Articles